Let the Natural Beauty & Pure Life of Costa Rica Free Your Mind, Nourish Your Body & Quiet Your Soul
FREE YOUR MIND
INTENTIONALLY PAUSE & CREATE SPACE FOR YOU!
RETREAT to Nicoya Penninsula, COSTA RICA, Tango Mar Beachfront Hotel & Villa
February 15th - 22nd, 2020
yoga ~ meditation ~ MINDFULNESS ~ adventure ~ fun
Register by October 1st for $100. off
For this extraordinary journey, Suzanne will be partnering with a holistic health professional
When we give ourselves the time to break away from the hustle and bustle of our daily routine and travel to a land where natural beauty and healthy living abound, we cross the threshold of ordinary life and enter into a world where the potential for creating a healthy, harmonic and balanced state of well-being exists. We invite you to participate in this extraordinary journey and indulge in practices to de-stress, quiet your mind, nourish your body and feed your soul.
What You RECEIVE:
7 Days of Relaxation & Rejuvenation

Opportunity to Experience a "Blue Zone Country", One of Five in the World, Known for the Healthiest, Happiest & Most Long-Living People

Meditations to Balance Your Mind and Body

Inspiring Outdoor Yoga Sessions Overlooking the Pacific Ocean

Guided Mindful Nature Walks on the Beach and in the Jungle

Chef Inspired Meals with Locally Grown Food at Every Meal

Choice of Beachfront or Garden Side Air-Conditioned Accommodations

Freedom to Create Your Daily Schedule, A True Adult Retreat

Special Excursion: Snorkeling & Sea Turtle Siting Adventure

Opportunity to Truly Experience Mindful, Healthy Living

Free Time to Indulge in Spa, Poolside Relaxation, Ocean Swimming

Optional Adventure Activities Including Horseback Riding on the Beach, Kayaking, Sea Diving, Golf, Jungle Hiking

A Connecting, Community Environment

Expert Mindfulness & Wellness Professionals with Decades of Experience
We Purposely Chose A Boutique Hotel & Villa in the celebrated healthy blue zone
Tango Mar Boutique Beachfront Hotel & Villa is a gem, offering the intimate exclusivity of a small, deluxe beach resort on a vast site where you can find a space to call your own. It is located on a 150-acre private beachfront reserve on the Nicoya Peninsula located on the Pacific Coast of Costa Rica. On premises there are two restaurants, swimming pools, spa, tennis courts and a renowned short course golf course.
the low down on Details:
When: February 15th-22nd, 2020

Where: Tango Mar Boutique Beachfront Hotel & Villa, Quizales Beach, Tambor, Costa Rica

Who: Open to men and women age 21+

Cost: Start at $2100 for double room accommodations (triple accommodations now available at $1650. per person)

Inclusions: Visit the Registration Page

Led by: Suzanne Nixon
Click to download any of the following forms: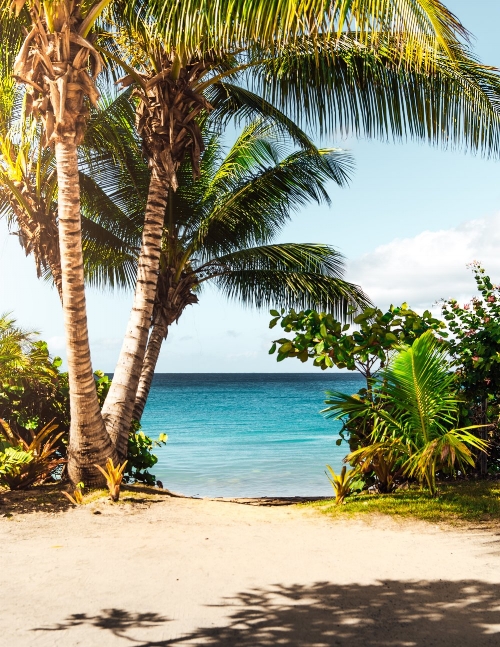 our latest blog post details exactly why Costa Rica is the perfect place to visit
THE POWER OF DESTINATIONS
In our fast-pace living, rarely do we take a moment to pause, catch our breath and re-center. Unless we have developed a steady practice of mindfulness and mindful living, the stress of our hurried life accumulates and we struggle to act on our intentions to live a balanced, healthy life. Where do we go to reconnect and realign with our intentions and with our truest Self. Where do we learn the practices and tools to recharge and restore our sense of well-being and live a more balanced, empowered life?
We all have destinations we wish to explore. Travels and adventures are uplifting, for they give us new experiences, new perspectives, instill curiosity and sow the seeds of hope. We select destinations for a person like you, living in our modern society, juggling a very full schedule of personal and professional responsibilities and commitments. Yet underneath the daily grind of the day to day, you may be secretly hoping for a respite, an escape, a journey into adventure where beauty, simplicity, comfort and inspiration reside.
Our retreats invite you to pause, step back and experience a beautiful, natural and sometimes exotic environment. Imagine learning how to bring more peace, energy, vitality and well-being into your life in an enjoyable, fun and richly dazzling destination setting, Our intention is free your mind, open your heart, expand your creativity and soulfully inspire you to become your truest, most aware and conscious self. Only then can you heal your modern day afflictions, live your healthiest self and most purposeful, fulfilling life.
More Details on Our Retreats
Past Retreats
You can find more details on our past retreats here.